Servicing all makes and models.
Regular maintenance can increase a vehicle's resale value. One of the most basic forms of maintenance is an oil change. Getting an oil change every 3,000 to 7,500 miles improves a vehicle's gas mileage, maintains the engine's lubrication, and removes wear particles and sludge that may clog the engine. Regular oil changes also serve to cool the engine's components and improve a vehicle's longevity.
There are a variety of outside influences that can help determine how often your oil should be changed, according to your driving style and the conditions in which you normally drive. Frequently driving in dusty areas, places with extreme heat, and areas of high altitude, for example, may be a reason to have your oil changed more often than someone who drives in an flatter, cooler environment. Using a vehicle for towing purposes, as well as a driving style of rapid acceleration and deceleration, are all causes for shorter periods between oil changes.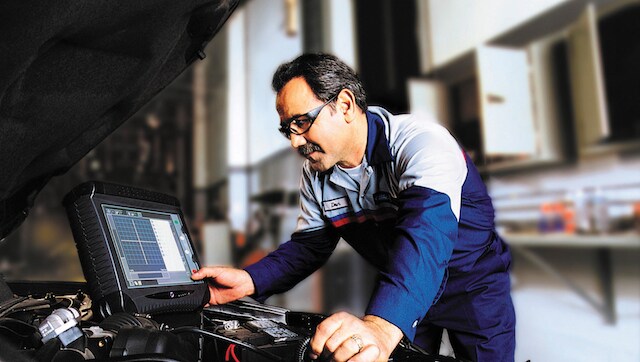 A vehicle has many other indications that it is ready for an oil change besides simply watching the mileage. Noisy or jumpy engine function, oil that has turned black, or the appearance of the "Check Engine" or "Check Oil" light may also be signs that it is time for an oil change. 
Car Pros Kia Renton wants drivers to be on the road on a vehicle that is ready for anything. We offer oil change services as well as a variety of other car maintenance services. Schedule your next oil change with us today or see our service specials page to find a great deal on the right service for your vehicle. Visit us at
200 SW Grady Way, Renton, WA 98057
or
click here to schedule a service appointment
.